SHAMY, EL FADEL & MAHONE is a full service law firm covering several areas of the law
The attorneys and staff of SHAMY, EL FADEL & MAHONE work as a knowledgeable, cohesive, experienced and trusted legal team who both possess and clearly present its dedication to the pursuit of justice and success of our Clients, both in and out of the Courtroom. There are no two lawyers who are the same, and similarly, no two law firms that are alike. SHAMY, EL FADEL & MAHONE, a firm built over twenty-five years offers a combined 50 plus years of dynamic and progressive legal thinking and strategy to each of our Client's legal matters. The unique and culturally diverse combination of our team's life experiences, in addition to legal experience and its concentrated areas of practice has allowed us to provide legal services to thousands of satisfied Clients not only in our South Florida communities but to Clients all over the nation, even the world. Every Client's matter is personal, subjective, and unique, and every Client's matter is important and critical to the lives of each respective Client. The hiring of a lawyer and law firm is a tough important decision that's why at SHAMY, EL FADEL & MAHONE we do not seek Clients, we seek Client relationships that are built upon, through personal attention and access of attorney to Client and Client to attorney. SHAMY, EL FADEL & MAHONE is not the norm, we have earned a distinction in the legal community, one that has been awarded to several attorneys in our practice by their peers and by legal associations throughout the years, and we treat our Clients like family. That is the difference which gives our Clients the edge, and garners confidence from our Clients, when people in general, as well as Clients, need it the most in their lives.
Client's Reviews
Dan is great. I had a litigation issue with a local company and Dan Shamy gave me the time and guidance I needed to make an informed decision. His representation was professional and he was always fully available to address my issues. Everything was resolved in my favor thanks to his efforts. Thumbs Up.
As a young entrepreneur, there used to be aspects of business that would intimidate me. Danny and his firm have completely removed that anxiety and fear from me. If I need paperwork, legal contracts, representation, advice, or even just a simple question answered, Danny is always a call away…
Daniel Shamy met with me to fully undertand my situation and then provided assistance in writing a letter on my behalf. He was a real person – down to earth and helpful. He was candid about fees and costs and did all he could to help me make financially sound decisions. Would highly recommend him.
I contacted Ms. Mahone to assist me with resolving a complaint that was filed against my company with Florida Construction Licensing Board and as a result of her skillful negotiations and professionalism the resolution of the matter produced very favorable results and I would highly recommend her to anyone that has to deal with the Florida Construction Licensing Board.
When my current custody agreement was to be changed by my former wife, I felt like I was to be cut out of my child's life. I was referred to Anastasia from a colleague and after reading her reviews she seemed like a great candidate to have on my side. Working with Anastasia has been a pleasure. She is very available for answering questions about the case and she has a system in place where she can obtain the most information to assist…
We contacted Anastasia(Ana) in order to get our wills drafted and she was able to fit us in on very short notice, She was very thorough in explaining all the details along with making her professional recommendations. We highly recommend Ana and will contact her for any future needs.
Tina handled my case expertly and efficiently. I am very pleased with the
Result she got me. In addition, she was responsive to my phone calls and is professional and courteous. I would use her again if the occasion arises.
Tina El Fadel is an amazing and professional lawyer. She was always there when I had questions and always kept me updated on my case. She worked very hard to help me get a settlement. Trustworthy. She really cares for her client. I am very glad she was the one to represent me.
My case was not an easy one, But Ms. El Fadel took the time to prepared myself and herself with ALL documents and supporting evidence to win the case. She always had time for my questions and concerns.
I can not say enough !!!!!!
Personal Injury
For over a decade, SHAMY, EL FADEL & MAHONE have been providing personal injury law services for Floridians. Our staff has the experience and knowledge to represent you with exceptional results. Our Florida personal injury lawyers provide legal representation to those who claim to have been injured, physically or physiologically, as a result of negligence or wrongdoing by another person, company, government agency or entity. Most personal injury cases settle out of court rather than going to trial. Therefore you need someone on your side who can negotiate the best possible outcome for your situation. You do not know if you have a case until you call. Find out more about personal injury law at SEM Law.
Request a Free Consultation
And we will try to make it worth yout time to discuss the issue
Please take notice that the submission of this form does not constitute an attorney-client relationship or a promise
to provide legal representation. Moreover, any response you may receive to your submission does not constitute legal
advice, constitute an attorney-client relationship, or a promise to provide legal representation.
Click Here To Watch Our Video
Our Latest News In the ever-evolving landscape of divorce law, staying informed about the latest trends and developments is essential for both legal professionals and individuals navigating the complexities of divorce. As we step into 2023, several noteworthy trends are shaping the field of divorce law. In this…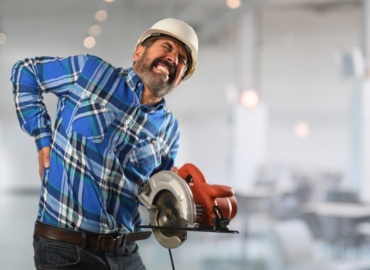 When it comes to personal injury law, staying informed about the latest updates and changes is crucial for both legal professionals and individuals seeking justice. In 2023, several key developments have emerged in the realm of personal injury law. In this article, we'll explore these…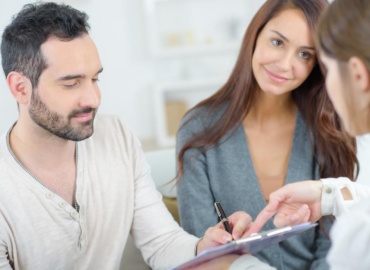 Divorce is a complex legal procedure that leads to the dissolution of a marriage. If you are considering divorce or currently going through one, it is crucial to have a firm grasp of how the process unfolds. SEM Law Group specializes in divorce cases and…