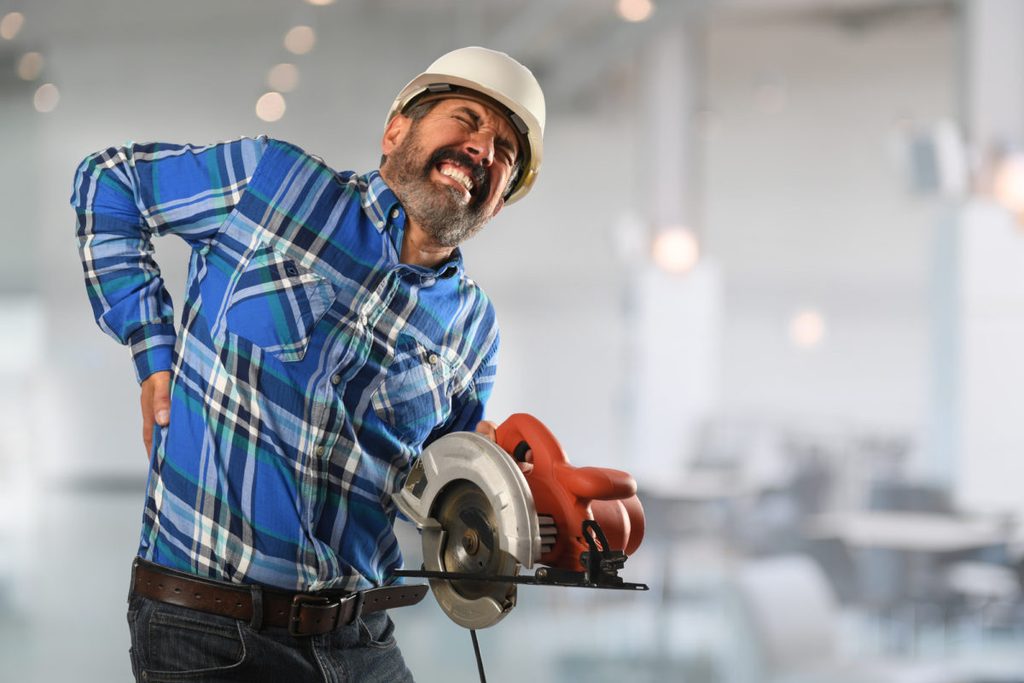 If you are hurt and injured on the job, chances are your insurance company and employer will try to deny or minimize your benefit payout. Unfortunately, they will try to prove that your claim developed outside of the employment environment and your injuries are less severe than initially claimed. When this happens, it is important that you obtain an experienced workers compensation attorney immediately.
SHAMY, EL FADEL & MAHONE fight for our clients' rights and obtain proper compensation after an accident in the workplace. We have years of experience recovering benefits for injured workers through  workers compensation and other related claims.
The majority of workers in Florida are covered by workers compensation laws:
It is mandatory for all Florida employers, with 4 or more employees, to provide workers' compensation insurance for their workers.
Construction companies, with at least one employee, must carry workers compensation. The majority of accidental injuries, diseases, illnesses, accidents, and deaths occurring at the workplace are covered by workers' compensation law in Florida.
Workers compensation is a no-fault system, workers are not required to prove fault for their injuries to recover benefits.
How Do I File A Workers Compensation Claim?
In Florida, a worker has 30 days to report an injury in the workplace for a workers compensation claim.
After the first report, the employee has two years to file a workers compensation claim.
The employee who was injured should provide specific details like names of witnesses, locations, cause, date and time of the accident accident and details about the injury.
The injured employee should get immediate medical attention and determine the extent of their injuries by an approved and authorized medical provider of their employer's choosing. Injured workers seeking a second medical opinion may switch doctors only one time.
If You Are Hurt On The Job, Get An Independent Medical Exam Immediately
If you are hurt on the job, time is not on your side. It is very important that you seek medical attention and receive treatment for your work related injuries. If you file a workers compensation claim it is critical to have and submit an Independent Medical Exam under the guidance of an attorney.
An Independent Medical Exam is a tool used to validate your medical injuries and determine if the employees injuries actually occurred during work related activities. While it may sound like a simple medical exam, insurance companies us the IME as a gauge to determine eligibility and monetary rewards. If a claims adjuster schedules an IME for your claim, you need to protection. A imprecise report can damage your claim.
Doctors who perform Independent Medical Exams, for workers compensation, are supposed to remain impartial and work in tandem with both parties. The doctors may represent the insurance companies and your interests at the same time but it is not uncommon that decisions become biased.
Save all your medical documentation
Consult with an workers compensation attorney before and after the Independant Medical Exam to ensure your have receive impartial treatment and the facts have been accurately recorded for your claim.
Florida Workers Compensation Information
An employee injury should be reported to the employer within a 30 day period. An injured employee worker has a two year window to file a workers compensation claim after the injury has been properly reported and documented.
Workers' compensation recipients recive two-thirds of their gross wages from time lost on the job due to injury.
An injured employee will receive a workers compensation check within twenty one days of reporting the injury to their employer.
It is against the law for an employee to be fired by an employer for filing a workers compensation claim.
Florida workers compensation laws are always changing.