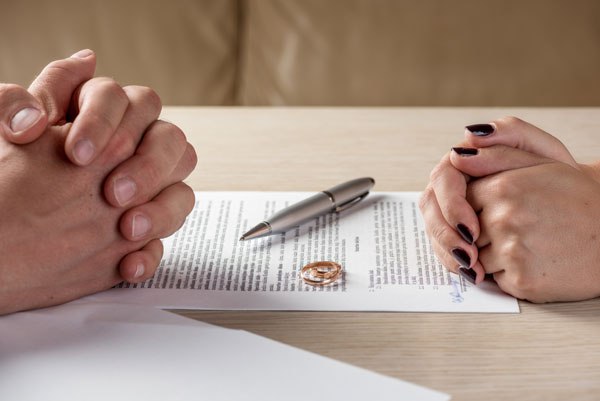 Divorce & Separation
As Florida is a no-fault divorce state, there need not be any further reasons for the divorce aside from the very existence of "irreconcilable differences" between the parties, regardless of who is at fault for the demise of the marriage.
Other states recognize "Legal Separation" which is a method of separate marital assets once a married couple legally separates without initiating divorce proceedings, however, Florida does not recognize legal separation.  However, Florida does recognize multiple forms of divorce and methods to obtain a divorce, including an Uncontested Divorce, a Simplified Divorce and a Contested Divorce.
Experienced Divorce Attorney in Boca Raton: SEM Law Group
When facing the emotionally challenging process of divorce, having the right legal representation is crucial. If you find yourself in this situation in Boca Raton, look no further than SEM Law Group. With a team of highly skilled divorce attorneys, we are dedicated to providing compassionate guidance and expert advice to help you navigate through this difficult time.
Understanding and Supportive Divorce Attorneys
At SEM Law Group, we understand the complexities and sensitivities involved in divorce cases. Our experienced attorneys take the time to listen to your unique situation and tailor our approach to meet your specific needs. We believe in fostering a supportive environment where you can openly discuss your concerns and expectations for the divorce proceedings.
Furthermore, our team recognizes that every divorce case is different. We use our in-depth knowledge and expertise in family law to develop customized strategies that align with your goals, whether they involve child custody arrangements, spousal support, asset division, or any other aspect of divorce law.
Skilled Negotiators and Mediators
Divorce proceedings can be emotionally and financially draining. At SEM Law Group, we strive to ease the burden by employing negotiation and mediation whenever possible. Our skilled attorneys are adept at finding amicable solutions that can save you time, money, and unnecessary stress.
Through effective negotiation, we work tirelessly to reach agreements that are fair and satisfactory to all parties involved. However, if litigation becomes necessary, our seasoned trial attorneys will vigorously protect your rights and advocate for your best interests in court.
Comprehensive Legal Guidance
Choosing SEM Law Group as your divorce attorney means gaining access to comprehensive legal guidance throughout the entire process. We are committed to keeping you informed about the progress of your case, explaining legal jargon in a clear and understandable manner, and promptly addressing any concerns that may arise.
Our team is well-versed in Florida's divorce laws, and we stay up-to-date with any changes that could impact your case. You can rely on us to provide accurate and reliable advice, ensuring that you make informed decisions at every step of the divorce process.
Contact SEM Law Group Today
If you are going through a divorce in Boca Raton, don't navigate this challenging journey alone. Turn to the skilled and compassionate attorneys at SEM Law Group to guide you through the process and protect your rights. We are here to provide the support you need during this difficult time.
Contact SEM Law Group today at 561-939-8042 to schedule a consultation. Let our experienced divorce attorneys in Boca Raton help you secure a brighter future after divorce.
Divorce can be an overwhelming and emotionally draining process, but having the right divorce attorney in Boca Raton can make all the difference. At SEM Law Group, we are dedicated to providing understanding, support, and expert legal guidance to help you navigate through this challenging time. Our skilled negotiators and mediators work to find amicable solutions, but we are prepared to vigorously advocate for your rights in court if needed. Trust SEM Law Group to be your reliable partner during the divorce process and call us today at 561-939-8042 to schedule a consultation.