Paddle boarding, according to Wikipedia is a type of outdoor activity that enables surfers to paddle farther into the ocean than is typical or to paddle standing up as a sport unto itself.
"I was injured while renting a paddle board. Did I really waive all my rights in the waiver before going out on the water?"
The short answer is no, you do not waive ALL you rights when signing a waiver with a paddle board rental or tour company. However, any waiver that was signed before use of the paddle board is legally binding and will likely be upheld by your local court system. Although, the waiver cannot protect the paddle board rental or tour company from their negligence.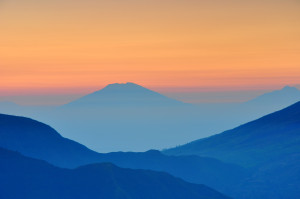 For example, the paddle board company is required to provide you with all necessary equipment and training to safely enjoy the outdoor activity. The U.S. Coast Guard has determined that a paddle board is a vessel in most situations and is required to have the same safety equipment as other small human-powered vessels. If the company didn't provide you proper instruction, nor the proper safety equipment your injury could be due to negligence by the paddle board rental or tour company.
The Florida Fish and Wildlife Conservation Commission has made the following general equipment recommendation list for paddle boarding:
-A life jacket. A life jacket is required for all children that are less than six years old. A life jacket is required for all persons whenever the paddle board is not being used within a "swimming, surfing or bathing area". However, it is highly recommended that a life-jacket be worn by all operators at all times while using the paddle board on the water.
-A "sound-producing device". This device should be able to be heard at least one-half nautical mile away.
-A white light source. If paddle boarding at night, or during a time of limited visibility, You will display the light to approaching vessels or other paddle boarders in enough time to prevent a collision. The light should not be continually displayed.
If you have a paddle board personal injury question let us know, we offer free consultations. Stand Up Paddle Board Injuries are our specialty.