The US the adult population will tip their glass of Guinness to St. Paddy and have a full day to claim Irish heritage. However, there are a lot of misconceptions about S. Patrick's Day. The biggest misconception is that the holiday was created for excessive drinking by the Irish people.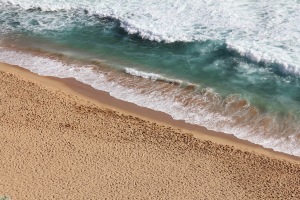 Excessive drinking being tied to St. Patrick's Day is a recent development in the history of the holiday. St. Patrick's Day had it's beginnings as a day celebrated by the church as a day of Feast on the day of his death. St. Patrick also was never officially canonised, (made into a saint) by the church. Being canonised was done at the local level at the time and not by the Pope as a general declaration. However, Irish-American immigrants in Boston would change the perception in America. Even up until fairly recently all bars would be closed in Ireland on St. Patricks day due to religious reasons.
If you chose to partake in our American Irish tradition, please choose a designated driver come along with you and your friends, so you have a safe way to make it home. If nobody wanted to volunteer for the job of designated driver, South Florida has several taxi services for hire. Click here for a list of activities going on in the South Florida area in celebration of St. Patrick's Day. Remember to live life and leave the legal stuff to us. If you have a question let us know! We'd love to hear from you.