We are nearing the home stretch of 2014. The year, as always, zooms by and we look back upon another successful year. Thanksgiving reminds us of abundance, and we are extraordinary fortunate to have more than we should need. The end of the year holiday season continues to remind us to give goodwill toward men, and that means contributing to a charity.
Scammers know that we have big hearts, and they want to take advantage of your generosity. In today's modern age, they have very sophisticated scams. As always, never give out credit card information to an unsolicited caller. If the company or charity is legitimate, they will have no problem sending you information so you can further investigate their claims and their operation.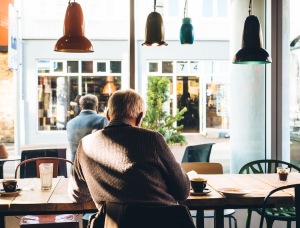 If a particular charity is constantly calling to the point of harassment that is a large red flag. Many times these caller will attempt to confuse you by thanking you for your previous donation, and the name of the charity will be similar sounding to a reputable charity.
They will also insist on a cash donation. While there is nothing with donating cash, many of us have given the Salvation Army's Santa our spare change. It becomes problematic when you are providing your direct banking information to someone you never met over the phone or online.
In fact, the best advice to take away is to avoid phone calls from charities. If it is something, you feel strongly about you should want to connect with the members locally. Also, you will want to research if the charity is registered in Florida. You can check this information at freshfromflorida.com. One last thing, you can check on the charity's IRS code status. The IRS code status is required to filed annually. A reputable charity will be easily able to provide its exemption status.
We have more on our blog about charities in our Charity Giving Guide, here. Have a safe and blessed holiday season from everyone at SEM Law Group Law!