The foreclosure scene in South Florida has been settling for the past few months. That was however until the end of summer numbers came in for August. Realtytrac reports that Miami was in the top five metros with the highest foreclosure filings. Miami is estimated to be one out of ever 359 housing units is currently in the foreclosure filing process.
In South Florida, there were 6,854 foreclosure filings in August. Filings have jumped up 17.1 percent from July. Palm Beach had the lowest increase from July to August; filings were up 11.3 percent. Miami-Dade rose 16 percent, and Broward county saw the largest flux of a whopping 54 percent increase.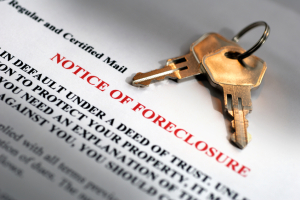 The South Florida metro took a sigh of relief once we learned that South Florida was not awarded Metro with the highest foreclosure rate. Macon Georgia currently holds the top spot for the highest foreclosure rate. One out of ever 154 housing units are currently in the foreclosure process and is projected to worsen. Although, the number three metro on the list is Florida's own Orlando, with one out of 294 housing units in foreclosure.
Foreclosures Rise Sharply in South Florida
If you find yourself on the receiving end of foreclosure court summons paperwork we can help! We can assist you find relevant answers to your Florida foreclosure questions. We know that once you have received paperwork you are on a time crunch. We offer free consultation so you can make a quick, informed decision. Don't forget, your bank has a lawyer, you deserve someone on your side.
Remember, to live life and leave the legal stuff to us!