You planned everything down to the minute. This year is going to be the best family vacation ever! Trip Advisor, friends recommendations, and travel blogs have guided your integrate plans between local gems and huge amusement park fun. No time to stop and reflect too long on this moment, you're off to enjoy your fun filled time while visiting Florida.
Then the unthinkable happens; your rental car was broken into by an unknown criminal and stole several valuables from you. In fact, several other cars in the "secure" hotel parking lot were subject to the same criminal act. You wouldn't have been tempted to leave some of your luggage in the car unless the hotel staff assured you the parking lot was completely secure and safe.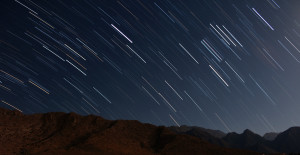 If there was any silver lining to this hypothetical situation, it occurred on the last night of your trip, and you were scheduled to leave for home later in the day. Trouble is you will need an attorney experienced in Florida law to assist you with your case, and your local attorney may not be fully versed.
Again, that was a hypothetical situation; it could potentially have happened to a Florida visitor. There are several common incidents that can happen to vacationers in Florida: personal water craft accidents, incidents at hotel accommodations due to negligence, theme park attraction failures, amusement park maintenance incidents, auto accidents just to name a few.
Be alert while on vacation in Florida.
While these incidents are truly unfortunate, and we never wish them upon the tourists of Florida. If one of these misfortunes occurred to you while visiting Florida contact us. Our consultations are free, and we are here to try and help!
Boca Raton Personal Injury Attorney