If You Own Property In Florida, You Should Learn Premises Liability Laws
If you've decided to be, or have become a new business owner in Florida, congratulations! You have a lot of questions; we have written another general blog post about being forming your business. Click here for our previous article. Today we are will focus on Florida's premises liability law, specifically, how it applies to businesses.
We have all heard of slip and fall accidents. Usually, when the words "slip and fall" are said; business owner liability soon follows. Florida law 768.0755, or "Premises liability for transitory foreign substances in a business establishment" is much broader in scope than simply "slip and fall". Under this scope of the law, does that mean the business is responsible for patrons, from being hurt by a 3rd party person (commonly a criminal)? The answer is yes, but depends…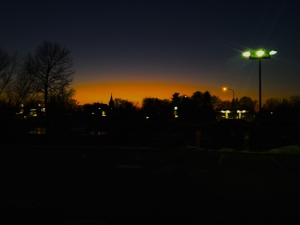 Similar to the slip and fall situation, as long as you, the business owner, took reasonable action to prevent any foreseeable accident, you most likely will not be found negligent. Although, how do you as a business prevent your customers from being hurt by an unknown 3rd party?
You as the business owner, must take reasonable preventative measures to minimize the possibility of the risk of crime at your establishment. If you are in a neighborhood with a high crime rate, it would be reasonable for you to have security on premise. If you operate a night club, it is expected to have door people and security to keep the crowd from getting out of control.  To be negligent, for example,  customer is assaulted in the business' parking lot at night, and it was poorly lit. The business could be found liable, under current Florida premises liability law.
"What if the business was closed, or the individual was trespassing?"
In the event that an individual was trespassing or while the establishment was closed, the business has no obligation to protect the individual from third party acts under premises liability law in Florida.
If you should have any more questions about premises liability law in Florida, we would be more than happy to help and advise you. Do you need legal advice on another matter, we may be able to help. We offer free consultation call us today! In Broward Call Now: 954-956-7676 or In Boca Raton Call Now: 561-939-8042