It is a daunting time when you realize that you are no longer able to make your mortgage payments. After a late period, the bank that provided or currently holds your mortgage loan will contact you to collect any past due payments. Do not ignore these calls, always speak to your mortgage servicer and keep an open dialog. Your Lender may be willing to work with you if you have missed a payment, but it is prudent that you contact your Lender/Bank immediately to explain why you have been unable to make your payments. They may be willing to afford you some options for repayment or start a modification of the loan. At this stage, after your missed payment(s), you are considered to be in "pre-foreclosure" you have defaulted on your loan, but there is no action pending. If you are in need of a modification but don't understand the complicated process, a SEM Law Group attorney may be able to assist you. Perhaps you don't want to deal with your Bank on your own, if you contact SEM Law Group Law we offer several services for homeowners seeking a modification of their mortgage.
If you were unable to come to a resolution with your Bank/Lender, or you were unable to make payments, you will be sent a Notice of Default as required in your mortgage. It is important that if you do not understand what is in the letter to contact us at SEM Law Group Law so we may help you understand what may be the proper course of action. Your Bank/Lender may or may not have started the foreclosure process, so it is very important to contact us if you have received a Notice of Default. Even after being sent the Notice of Default, you are still in "pre-foreclosure" and still able to receive a modification, depending on what programs your Bank/Lender participates in and their eligibility requirements.
Next your Lender will file a Lis Pendens (LP) with the county records in which your house is located. The purpose of filing the LP is to put the world on notice, so to speak, that there is a problem with the title of your house. This is a crucial step in the foreclosure process. After the LP is filed, your Lender will file a Complaint.
Lenders try and make the foreclosure process as short as possible, in Florida the timeframe they shoot for is approximately 120 from the complaint being filed in court to the sale of the forclosed property. Shortly after a Complaint is filed in court you will be "served" with legal documents; which are very important. In this packet will be a Summons, a copy of the Complaint, a copy of your original mortgage, and a copy of your original note (or a Lost Note Count). Once you have been served these papers, you then will have 20 days to answer.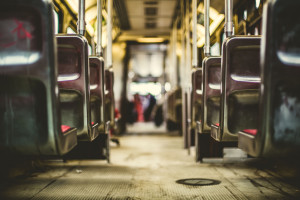 Do not avoid service or ignore the Complaint! This will not help you in this process, conversely, you will be helping your Lender take your home without making them prove that they are entitled to do so. If you ignore the Complaint you are telling the bank that you give up, and handing your home over to them. The lender may not be entitled to foreclosure because of misrepresentations at your closing, fraudulent paperwork or deceptive practices. At this point, we cannot stress enough how important it is for you to contact us for legal representation. Your lender has a lawyer you should have someone who can protect and defend your rights!
Next your Lender will push for a judgment on the Complaint. The reason for this is they are attempting to recoup the property for auction. All throughout this process, the title to your home is in your name. In laymen's terms, the process of foreclosure is the Lender is attempting to take the title to your home away from you based on the defaulted mortgage/promissory note agreement. It is important to remember that interest and penalties continue to increase during the foreclosure process. You may also be responsible for your Lender's attorney's fees unless you have an experienced attorney defending your rights.
Finally, a judgment will be filed with the court. If it's not favorable to you, your property will be appraised for its value and set to auction. Having legal representation or assistance will be extremely important so you can navigate your options.
The auction will take place, and the court will name the highest bidder, typically your lender. In Florida, you have ten days after the sale of your home to redeem your property or object to the sale, before the certificate of title transfers to your Lender. After the redemption period has passed, the certificate of title will pass to the purchaser and the foreclosure process is over. At this point, you will be contacted by the Sheriff. It is very important to know that only the Sheriff is allowed to remove you from the property.
You have several options other than foreclosure, and you deserve attorneys who know the Florida foreclosure process to assist you navigate and negotiate with your Lender. Contact SEM Law Group Law today! Contact us today for a consultation! Being proactive is the first step in saving your home.
We Offer Foreclosure Defense In Boca Raton.