Jeffrey Charles Leroy Taylor, a former NFL player for the Tampa Bay Buccaneers, was sentenced to prison due to his involvement in a fraudulent loan modification scheme. Taylor and his associated defrauded more than 2,000 troubled homeowners out of millions through their bait and switch tactics. This group of fraudsters, according to the indictment charges alleges, operated out of Boca Raton and Deerfield Beach. Right in our backyard and among our neighbors!
Unfortunately, for those people they did not recognize the signs of fraudulent loan modification assistance. However, about now, you may be asking yourself; "What can I do to protect myself from these predatory people?". Fortunately, there are several warning signs that the loan modification company you have chosen is not truly assisting you.
The first warning sign will be the loan modification company requires money up front. The Federal Trade Commission has instated a rule to protect homeowners. The Mortgage Assistance Relief Services (MARS) makes it illegal for companies to collect any fees until a homeowner has received an offer of relief from his or her respective lender and accepted it. Meaning, you do not pay the loan modification company until you get the results you want from them.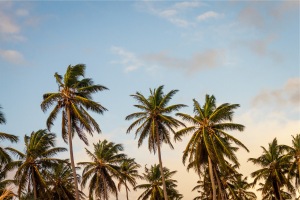 Another warning sign is if the loan modification assistance company needs money for a "Forensic Audit". The usual story associated the company will tell you is the "forensic audit" is to have an expert review your mortgage documents and possibly consult with an attorney in the process. The claim is also that these reports can be used to avoid foreclosure, but there is no evidence to back those claims.
Finally, if your loan modification assistance company advises you not to speak directly to your lender or an attorney is another warning sign. You should always feel free to contact your lender directly to see if they can offer you any additional option that was not considered.
Are you or do you know someone who is in foreclosure? We can help! We offer free consultations. Our Boca Raton office is conveniently located off of Yamato and interstate 95.